The Infocommunications Journal, edited by HTE and technically co-sponsored by IEEE Communications Society, IEEE Hungary Section and covered by Scopus, Inspec and Compendex.

The scope of our journal spans a wide range of technical areas, covering the large variety of topics of interest of our Society, in "classical" telecommunications, Information technology, media technologies and media communications, thus representing the process of convergence of telecommunications, digital broadcasting and information technology. Our scope also includes some inter-disciplinary areas such as economics, regulation and management aspects of infocommunications, as well as the society-related issues. We publish original research papers in the aforementioned areas and publish them after rigorous peer reviewing process. Innovative practical results are published in the "Design Studies" section.

"Infocommunications Journal" is published quarterly as a printed publications and also in electronic form, available on this website.
More information on our journal is available here: http://www.infocommunications.hu/
Past international events
IEEE NOMS 2022 - IEEE/IFIP Network Operations and Management Symposium
April 25-29, Budapest
https://noms2022.ieee-noms.org/


SSW11 2021 - Speech Synthesis Workshop
August 26-28, Budapest
https://ssw11.hte.hu/


IEEE NOMS 2020 - IEEE/IFIP Network Operations and Management Symposium
April 20-24, Budapest
https://noms2020.ieee-noms.org/


SDL 2017 - 18th International System Design Languages Forum Model-driven dependability engineering
October 9-11, Budapest
http://www.sdl2017.hte.hu/


ONDM 2017 - 21st International Conference on Optical Network Design and Modeling
May 15-17, Budapest
http://www.ondm2017.hte.hu


SPECOM 2016 - 18th International Conference on Speech and Computer
August 23-27, Budapest
http://www.specom2016.hte.hu/


EUSIPCO 2016 - 24th European Signal Processing Conference
29 August - 2 September, Budapest
http://www.eusipco2016.org

IEEE HPSR 2015 - 2015 IEEE 16th International Conference on High Performance Switching and Routing
July 1-4, Budapest
http://www.ieee-hpsr.org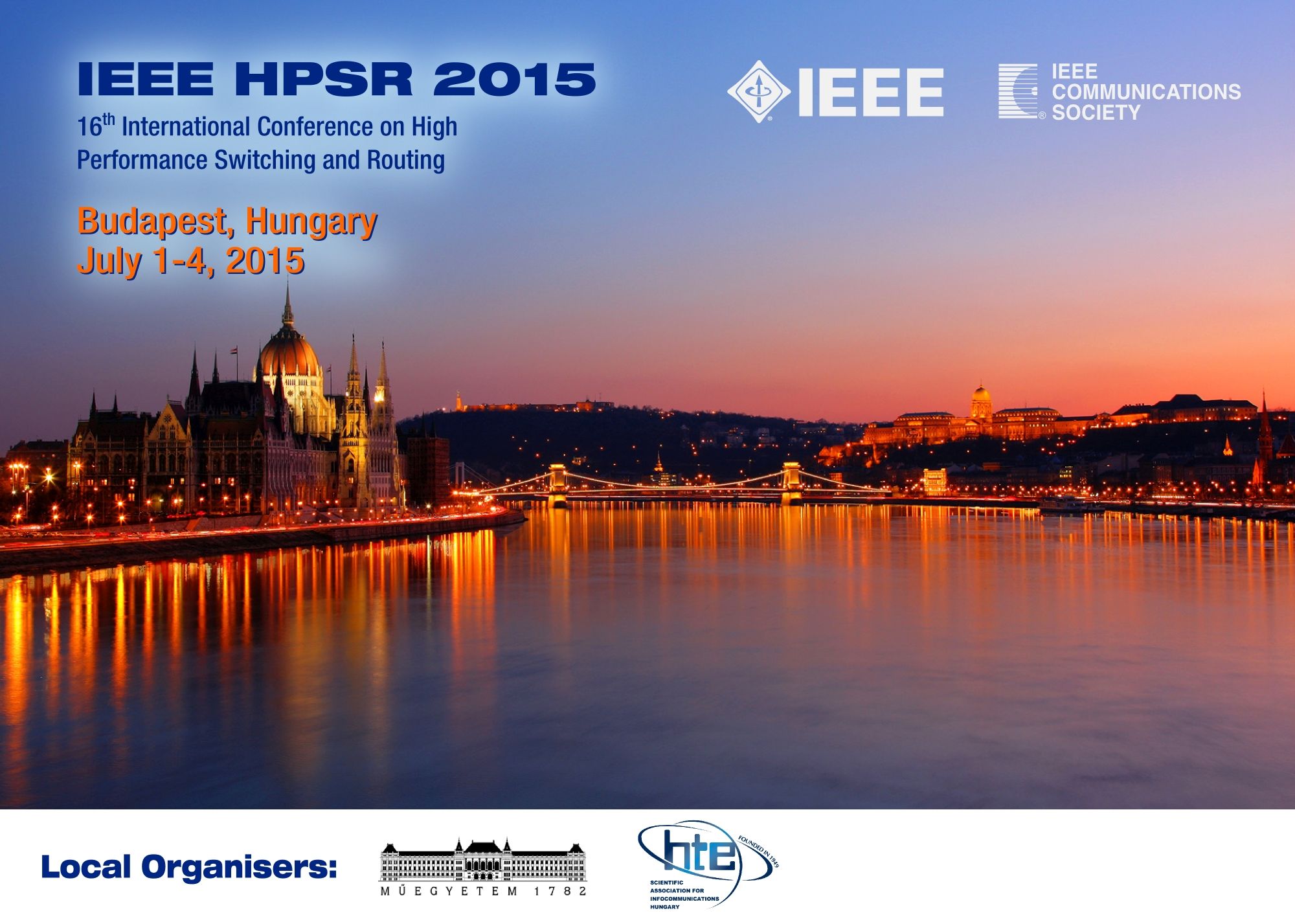 21th European Wireless Conference
May 20-22, 2015 Budapest
http://ew2015.european-wireless.org



IEEE PerCom - IEEE International Conference on Pervasive Computing and Communications
March 24-28, 2014, Budapest, Hungary
http://www.percom.org/2014



IEEE ICC2013 - IEEE International Conference on Communications
June 9-13, 2013, Budapest, Hungary
http://www.ieee-icc.org/2013