Who we are
Founded in 1949, the Scientific Association for Infocommunications (formerly known as Scientific Society for Telecommunications) is a voluntary and autonomous professional society of engineers and economists, researchers and businessmen, managers and educational, regulatory and other professionals working in the fields of telecommunications, broadcasting, electronics, information and media technologies in Hungary.
Besides its more than 800 individual members, the Scientific Association for Infocommunications (in Hungarian: HÍRKÖZLÉSI ÉS INFORMATIKAI TUDOMÁNYOS EGYESÜLET, HTE) has more than 50 corporate members as well. Among them there are large companies and small-and-medium enterprises with industrial, trade, service-providing, research and development activities, as well as educational institutions and research centers.
HTE is a Sister Society of the Institute of Electrical and Electronics Engineers, Inc. (IEEE) and the IEEE Communications Society.
What we do
HTE has a broad range of activities that aim to promote the convergence of information and communication technologies and the deployment of synergic applications and services, to broaden the knowledge and skills of our members, to facilitate the exchange of ideas and experiences, as well as to integrate and harmonize the professional opinions and standpoints derived from various group interests and market dynamics.

To achieve these goals, we…
contribute to the analysis of technical, economic, and social questions related to our field of competence, and forward the synthesized opinion of our experts to scientific, legislative, industrial and educational organizations and institutions;
follow the national and international trends and results related to our field of competence, foster the professional and business relations between foreign and Hungarian companies and institutes;
organize an extensive range of lectures, seminars, debates, conferences, exhibitions, company presentations, and club events in order to transfer and deploy scientific, technical and economic knowledge and skills;
promote professional secondary and higher education and take active part in the development of professional education, teaching and training;
establish and maintain relations with other domestic and foreign fellow associations, IEEE sister societies;
award prizes for outstanding scientific, educational, managerial, commercial and/or societal activities and achievements in the fields of infocommunication.
Past international events
IEEE NOMS 2022 - IEEE/IFIP Network Operations and Management Symposium
April 25-29, Budapest
https://noms2022.ieee-noms.org/


SSW11 2021 - Speech Synthesis Workshop
August 26-28, Budapest
https://ssw11.hte.hu/


IEEE NOMS 2020 - IEEE/IFIP Network Operations and Management Symposium
April 20-24, Budapest
https://noms2020.ieee-noms.org/


SDL 2017 - 18th International System Design Languages Forum Model-driven dependability engineering
October 9-11, Budapest
http://www.sdl2017.hte.hu/


ONDM 2017 - 21st International Conference on Optical Network Design and Modeling
May 15-17, Budapest
http://www.ondm2017.hte.hu


SPECOM 2016 - 18th International Conference on Speech and Computer
August 23-27, Budapest
http://www.specom2016.hte.hu/


EUSIPCO 2016 - 24th European Signal Processing Conference
29 August - 2 September, Budapest
http://www.eusipco2016.org

IEEE HPSR 2015 - 2015 IEEE 16th International Conference on High Performance Switching and Routing
July 1-4, Budapest
http://www.ieee-hpsr.org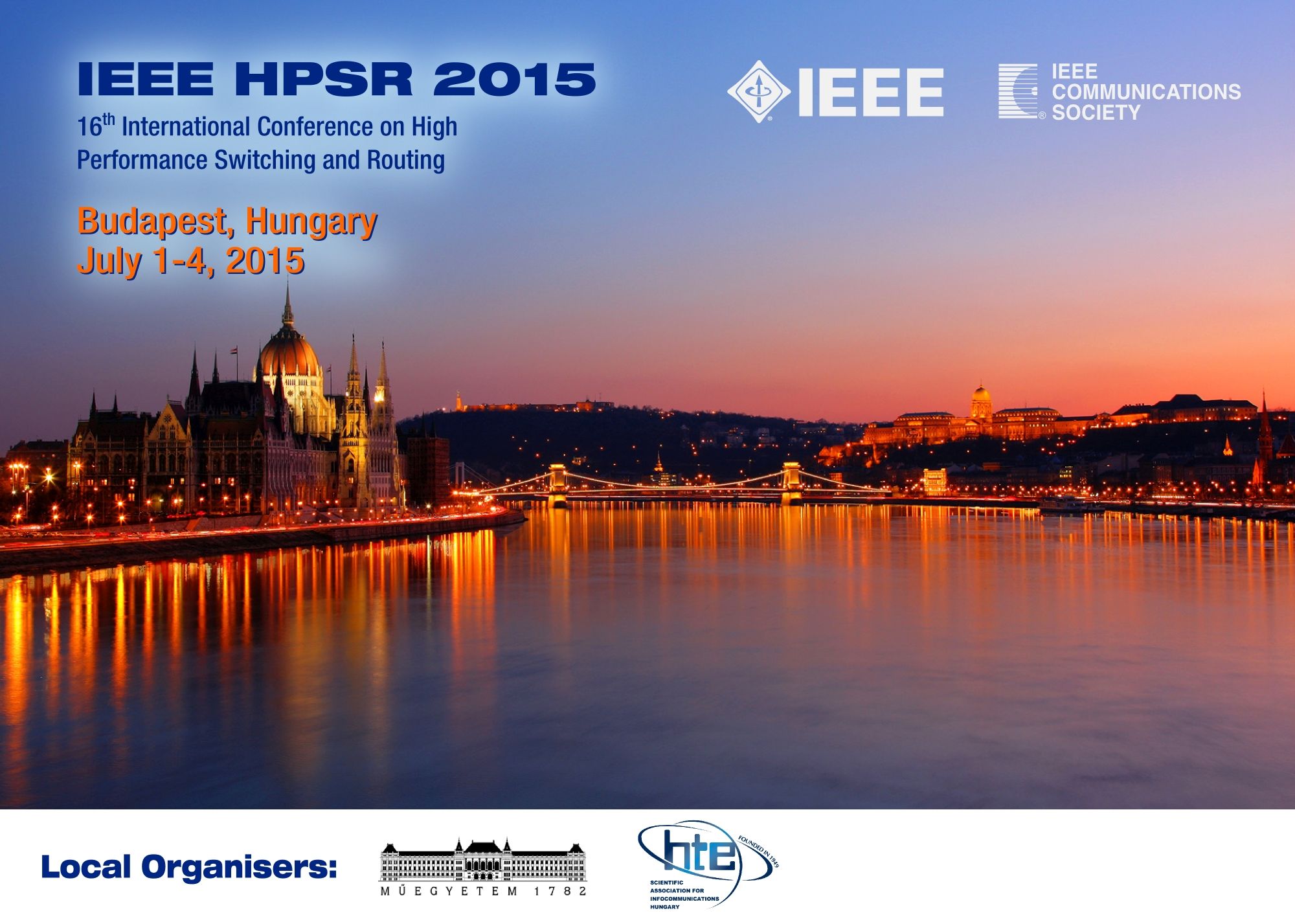 21th European Wireless Conference
May 20-22, 2015 Budapest
http://ew2015.european-wireless.org



IEEE PerCom - IEEE International Conference on Pervasive Computing and Communications
March 24-28, 2014, Budapest, Hungary
http://www.percom.org/2014



IEEE ICC2013 - IEEE International Conference on Communications
June 9-13, 2013, Budapest, Hungary
http://www.ieee-icc.org/2013