Vissza
A European Wireless 2015 Budapesten
The 21th European Wireless (EW) Conference will take place in Budapest, Hungary, from 20-22 May 2015 and will be organized by the Budapest University of Technology and Economics (BME).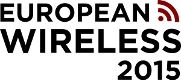 The European Wireless (EW) conference is a key venue for European researchers to get in touch with the latest trends in wireless communications and networking. The main topic of EW 2015 will be "5G and beyond"
The date for submission of workshop and tutorial proposals is on the 1st November 2014
Paper submission deadline: 2nd February 2015
Proceedings of EW 2015 will be available on IEEEXplore and will be indexed in the abstract and citation database Scopus (approval pending).
More information: http://ew2015.european-wireless.org/