18th HTE Biennial Conference and Exhibition on Infocommunication Networks and Applications, will take place between October 10-12, in Matrahaza, Hungary.
HTE Infokom is a biennial conference organized by the Scientific Association for Infocommunications Hungary. The conference is the most prominent and widely recognized scientific event of the Hungarian professionals in the area of infocommunications. The participants are technology executives, R&D project leaders and top decision makers in Hungary.

The conference addresses key topics and issues related to technical, market and regulatory aspects of information and communication systems. It's goal is to provide the possibility to recognize current market changes, to aid the dissemination of development strategies of state-of-the-art technological solutions, networks, services and applications, to pool technical expertise, to promote cooperation and to develop personal connections.
This year HTE Infokom focuses on major infocommunication projects and processes initiated or controlled by the Hungarian Government. Extra stress is laid on informing the conference participants from the most authentic sources, for which purpose the primary leaders of the projects are invited to present the most relevant details of areas, like:
Present status and future plans of the Hungarian mobile service providers;
Strategic questions and plans for development of the National Communication Backbone Network (Ministry of National Development, MVM NET Ltd., NISZ – National Infocommunication Service Provider Ltd.)
For more details please refere to the conference website: http://www.hte.hu/web/infokom2012/english
Past international events
SDL 2017 - 18th International System Design Languages Forum Model-driven dependability engineering
October 9-11, Budapest
http://www.sdl2017.hte.hu/


ONDM 2017 - 21st International Conference on Optical Network Design and Modeling
May 15-17, Budapest
http://www.ondm2017.hte.hu


SPECOM 2016 - 18th International Conference on Speech and Computer
August 23-27, Budapest
http://www.specom2016.hte.hu/


EUSIPCO 2016 - 24th European Signal Processing Conference
29 August - 2 September, Budapest
http://www.eusipco2016.org


IEEE HPSR 2015 - 2015 IEEE 16th International Conference on High Performance Switching and Routing
July 1-4, Budapest
http://www.ieee-hpsr.org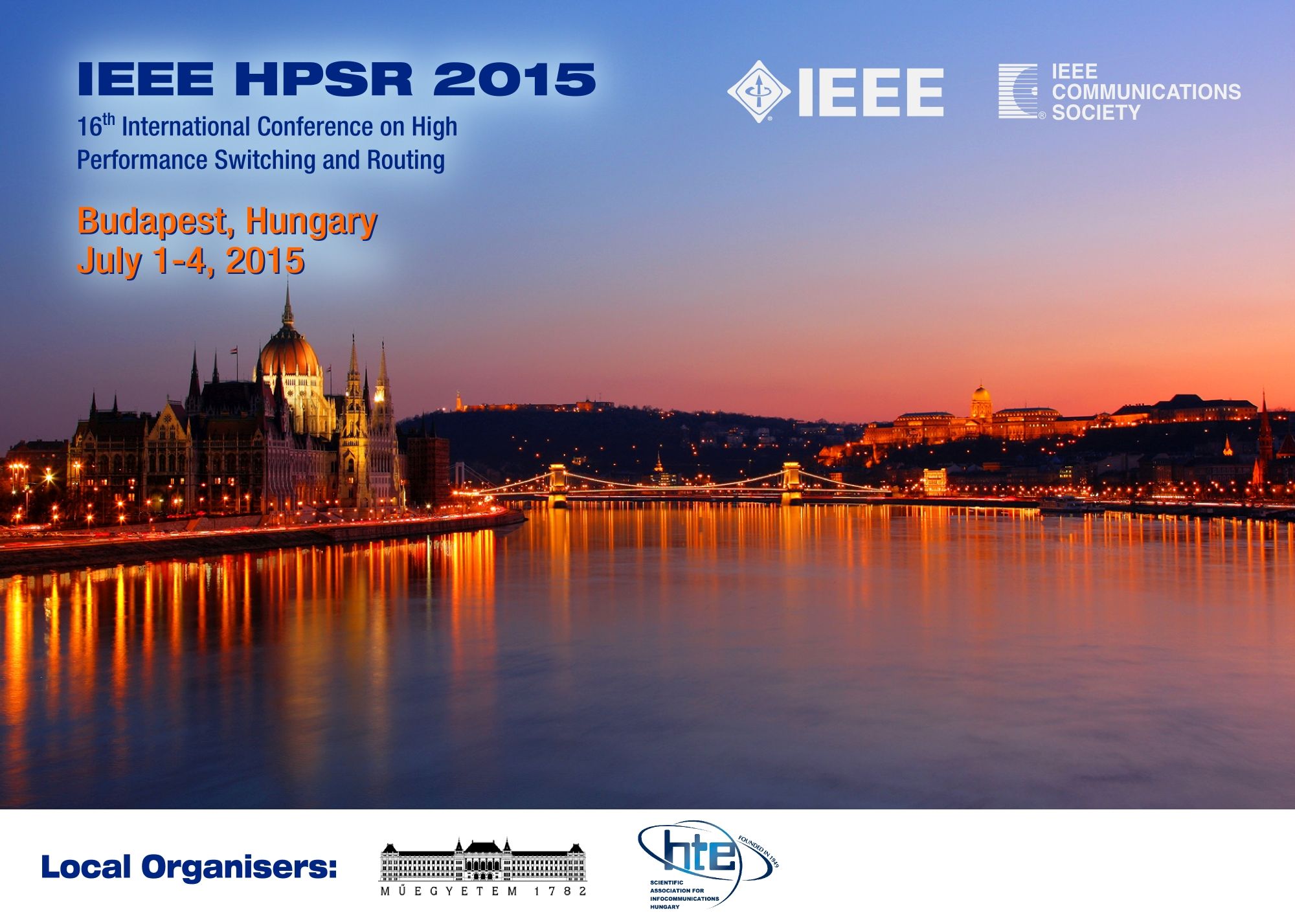 21th European Wireless Conference
May 20-22, 2015 Budapest
http://ew2015.european-wireless.org


IEEE PerCom - IEEE International Conference on Pervasive Computing and Communications
March 24-28, 2014, Budapest, Hungary
http://www.percom.org/2014



IEEE ICC2013 - IEEE International Conference on Communications
June 9-13, 2013, Budapest, Hungary
http://www.ieee-icc.org/2013